Chartering a yacht in Spain
10. November 2021
2021-11-25 14:44
Chartering a yacht in Spain
Informations

Chartering a yacht in spain
CHARTERING A YACHT IN SPAIN
The yacht charter market on the Balearic Islands has grown continuously over the past ten years. As a result, there is a demand for attractive charter yachts in almost all sizes and price ranges. Renting is the most economical way to enjoy yachting and also offers great flexibility in the choice of yacht and area.
Nevertheless, sooner or later most of our guests will want to own their own yacht. Currently, the decision is made even easier by the favourable interest rate situation. The possibility of chartering out the yacht during the periods not used by the owner is a great commercial incentive. It offers an attractive opportunity to cover running costs and partially compensate for the loss in value of the yacht.
The precise framework conditions should be considered in advance. A relevant cost factor when chartering a yacht in Spain is the matriculation tax.
FOR PRIVATELY USED YACHTS:
Yachts in Spain are subject to 12 per cent matriculation tax on the current value of the yacht when registered. This applies to Spaniards as well as foreigners who are resident in Spain or are otherwise taxed. If the privately used yacht is not registered in Spain or is less than 8 metres long, the matriculation tax does not apply to date.
FOR COMMERCIALLY USED YACHTS:
For all yachts that are used commercially, for example through chartering, the matriculation tax of 12 percent is generally applicable. This also includes yachts that are not registered in Spain. However, if the yacht in question is used exclusively for commercial purposes, i.e. without any personal use by the owner or his relatives, the suspension of the matriculation tax can be applied for.
EXEMPTION FROM MATRICULATION TAX FOR PARTIAL PRIVATE USE
If certain general conditions are met, a yacht can be used privately and still be exempt from matriculation tax:
The yacht owner must be an EU citizen or a registered company based in the EU
The owner must not be a resident or otherwise registered for tax purposes in Spain
There must be a transfer agreement with a Spanish charter company
Provided that these conditions are met, the yacht may be rented out to the owner by the charter company. It is important to have a proper charter contract at the usual conditions as well as the verifiable payment of the charter with payment of the valid VAT (IVA). The charter fee may then be refunded to the owner against invoice – after deduction of the brokerage commission customary in the industry.
Only by following this procedure is it possible to avoid matriculation tax in the case of partial private use. In all other constellations, there is the threat of additional payments and high penalties.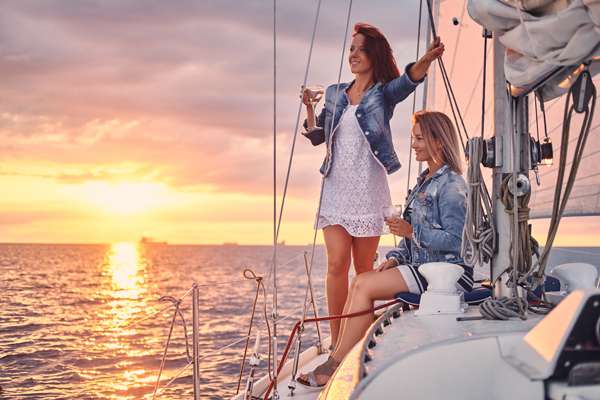 The registration process for charter yachts can take several months, depending on various factors. New yachts and yachts already flagged in Spain are usually registered within a few weeks. For yachts under flags of other EU states, depending on the season, about two to four months must be allowed for the registration.
REGISTRATION UNDER SPANISH FLAG:
For this purpose, the inspection is carried out by a Spanish assessor. The necessary equipment and its service statusas well as the correct programming of the radio with the MMI identifier are checked. Used yachts must be lifted out of the water in order to photographically document the condition of the hull.
Under Spanish flag, charter yachts may be registered with crew or bareboat, i.e. without crew. For rental with crew, the skipper must have a valid commercial licence.
CHARTER REGISTRATION UNDER GERMAN FLAG:
In principle, two inspections are necessary, one by a German expert and one in accordance with the Spanish specifications.
In order to obtain a charter permit with crew for recreational boats and yachts from 8 to 24 metres in length, a so-called "safety certificate" must be obtained. This is done by the BG Verkehr. Recently, it has also been possible to take it directly on site in Mallorca.
Should the German-flagged yacht also be rented out bareboat – i.e. without crew – a so-called "boat certificate" is required. This is issued by the "Wasserstraßen und Schifffahrtsamt". This certificate can also be obtained in Mallorca.
Both approvals are valid for two years and must then be renewed.
ISSUANCE OF THE BOAT CERTIFICATE
The following devices are checked for presence, current validity date and function:
Prescribed equipment
Life rafts
Fully automatic lifejackets/150 N (if no solid lifejackets / 150 N)
Fire extinguishers and fire extinguishing systems
Maritime distress signals
In addition, the MMSI number must be entered in the VHF with GMDSS. Installed sound signalling systems must be recognised by the Federal Maritime and Hydrographic Agency. Hull number, CE plate and the yacht name with home port are recorded photographically.
CHECKLIST: DOCUMENTS FOR THE CHARTER LICENCE
Purchase contract or invoice
Spanish licence (Certificado de Navegabilidad) / boat certificate or safety certificate under German flag
Proof of technical inspection (ITB)
CE certificate in original
Proof of payment of matriculation tax or application for exemption
Insurance certificate incl. passenger insurance according to legal requirements (ask your insurance broker)
If applicable, transfer contract (Contrato de Cesion) with a Spanish charter company
MMSI certificate
Certificates on the validity of the safety equipment
OPPORTUNITIES AND CHANCES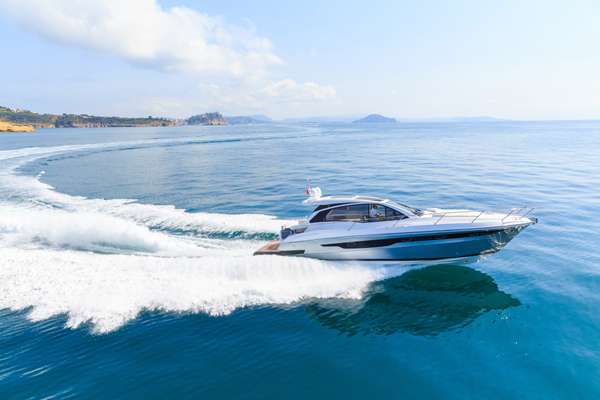 Various factors influence the financial and qualitative success of a charter yacht. They form the basis for a good long-term positioning on the charter market and satisfactory occupancy.
YACHT
New yachts are in demand on the market and therefore easier to broker than older models. Yachts that are several years old can also be rented out well if they are in good technical and visual condition. Experience shows that customers are more price-sensitive in this case; with day trips and a coherent price-performance ratio, top results can still be achieved.
PRICE
Attractive general conditions are necessary in every price segment to achieve ideal occupancy. In addition to the charter price, other ancillary costs such as crew or cleaning can be indicated. The pricing should be well considered in advance, as later increases are difficult to enforce.
SERVICE AND SUPPORT
Guests who feel well looked after are likely to book the yacht again and recommend it to others. Professional on-site customer care is crucial to the success of a yacht and ensures consistently high occupancy. With bareboat charters, this includes the detailed briefing of the responsible skipper and his crew.
MARKETING AND BOOKING HANDLING
Marketing a charter yacht through various sales channels is essential to generate enquiries. Fast processing of enquiries and comprehensive advice to customers create trust and increase the chance of a booking.
CONTACT US – WE WILL ADVISE YOU ON THE CHARTERING OF YOUR YACHT
We dispose of many years of experience in the yacht charter sector. If you are interested in purchasing or chartering a yacht, we are happy to assist you at any time. We will explain upcoming processes and possible constellations and help you save time and money. We are happy to discuss the best pricing strategy and support you in the registration process. Call us or send us your enquiry via our contact form.
This page is for information purposes only. No claim is made to completeness, correctness or up-to-dateness.