Bays and anchorages
5. October 2021
2023-10-30 12:02
Bays and anchorages
Balearic Islands

Bays and Anchorages
THE MOST BEAUTIFUL BAYS AND ANCHORAGES IN THE BALEARIC ISLANDS
Take the boat out to sea, anchor in an idyllic bay and enjoy a fantastic day of swimming, snorkelling and relaxing. The gorgeous sailing area of the Balearic Islands offers countless beautiful bays and anchorages.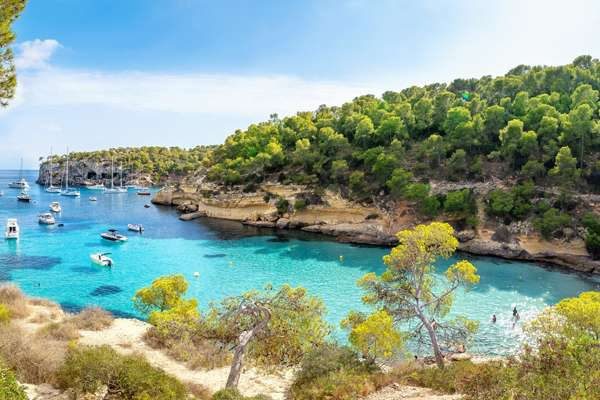 BAYS AND ANCHORAGES IN MALLORCA
Moor your yacht between dream bays and picturesque landscapes and enjoy the Mallorcan pearl from a very special side. Mallorca offers yacht travellers countless reasons to fall in love with the island. Crystal-clear sea, exquisite cuisine, impressive sights, paradisiacal sandy beaches and a contagious joie de vivre will make your cruise an unforgettable experience. Discover the island's most beautiful bays and anchorages together with Marina Balear.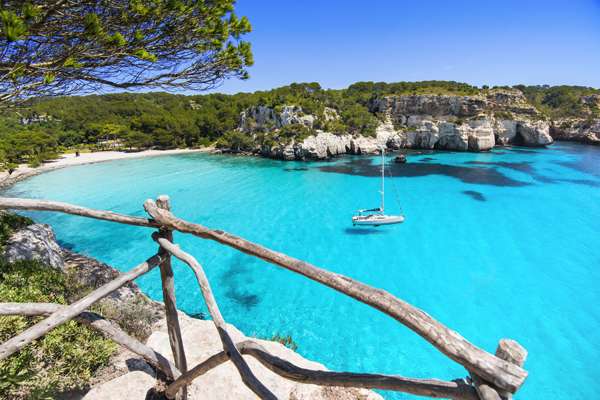 BAYS AND ANCHORAGES IN MENORCA
Marvel at the diversity of the landscape on Menorca. The second largest island of the Balearic Islands is by far not as well known as Mallorca or Ibiza, but at least as lovable. Menorca boasts countless dreamlike bathing bays that make the heart of every yachting enthusiast beat faster. Extensive sunbathing with a view of the turquoise blue sea provides special moments of relaxation. Discover unspoilt bays and wonderful anchorages.
BAYS AND ANCHORAGES IN IBIZA AND FORMENTERA
Ibiza and its paradisiacal sister island are rightly known as the Caribbean of the Mediterranean. The unique colour play of turquoise blue water, as you only know it from the most beautiful postcards, and white sandy beaches will leave you speechless. Find out where the dreamiest bays and anchorages are, where international celebrities meet and how you can best spend your holiday on Ibiza and Formentera.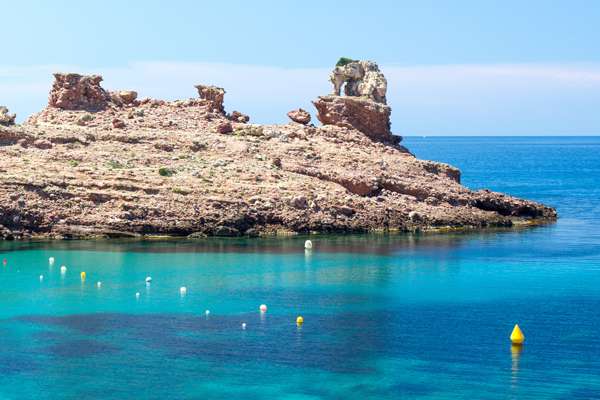 BUOY FIELDS IN THE BALEARICS
The Balearic archipelago consists of the main islands of Mallorca, Ibiza, Menorca and Formentera, which can be sailed almost all year round. An increasing number of bays are being covered with buoys in consideration of the underwater flora.