Services
7. October 2021
2023-03-24 10:43
Services
Useful Information

Services and recommendations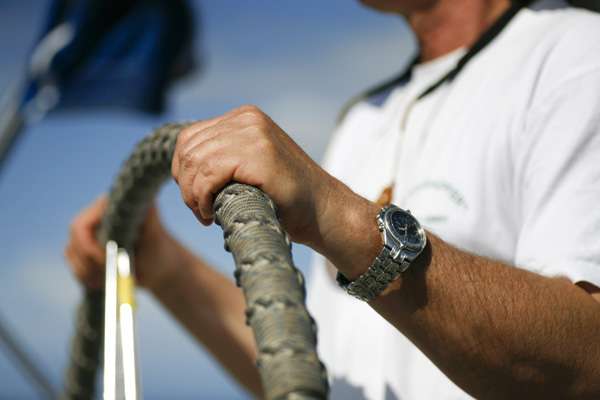 SKIPPER SERVICE
Our professional skipper service offers you the opportunity to experience Mallorca's wonderful rocky coastline without the need for a boating licence. Together with our skippers, you can plan your individual yachting holiday, drawing on the many years of experience of our skippers. Let yourself be enchanted by the numerous bays, rugged cliffs or secluded beaches around the island.
For further questions and information, please do not hesitate to contact us.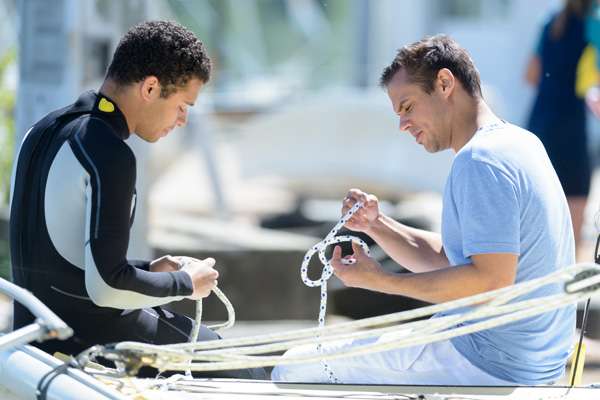 SKIPPER TRAINING
A good skipper needs experience. To give you even more confidence and experience in handling your boat, we offer extensive skipper training on our boats or on your own boat. Gain more routine when mooring, anchoring and entering foreign harbours. Benefit from the tips and tricks of our skippers.
Our course programme covers a wide range to deepen and refresh your existing knowledge. Safe Navigation includes:
Manoeuvre training in port
Entering foreign ports
Docking and casting off
Navigation
Anchor manoeuvres
Entering berths forward – backward
Behaviour in case of fire and water ingress
Guiding and operating rescue equipment
Marine radio
Behaviour in the event of a marine emergency
During the skipper training, you can take your family on board and offer them an enjoyable day at sea. The programme can be designed individually according to your wishes and needs.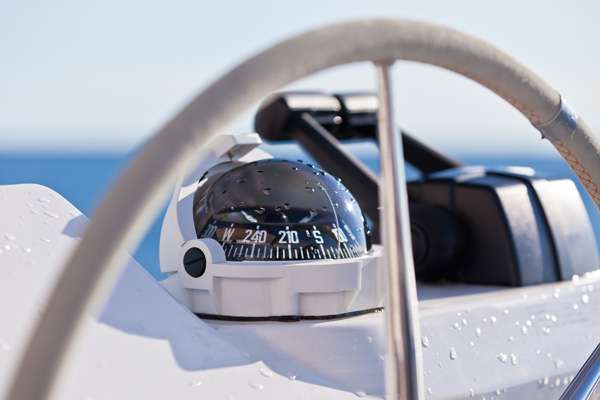 SEA SCHOOL
Various options are available for obtaining a recreational boating licence in Mallorca and a number of boating schools offer the right solution for every aspiring captain.
Sport boat licences from different countries and associations are offered on Mallorca. In addition to the Spanish boating schools, sports boat licences for jet skis, sports boats or yachts are offered by English and Irish associations.
German nationals can also obtain the officially recognised sea and inland sports boat licences on Mallorca.We generally recommend the German boat licence variants to German guests, as these are then recognised and can be used in Germany as well.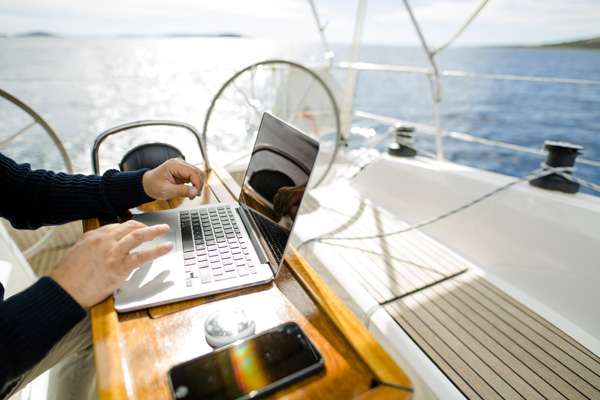 YACHT CHARTER INSURANCES
All charter yachts are comprehensively insured. However, for individual protection, it is recommended that charter clients take out additional insurance. There are various providers and insurance options. For example, you can choose a charter insurance package, which is available in several variants from basic to premium and includes the most important insurances:  www.pantaenius.com
Alternatively, you can opt for an individual charter insurance policy, which is put together according to your needs and wishes.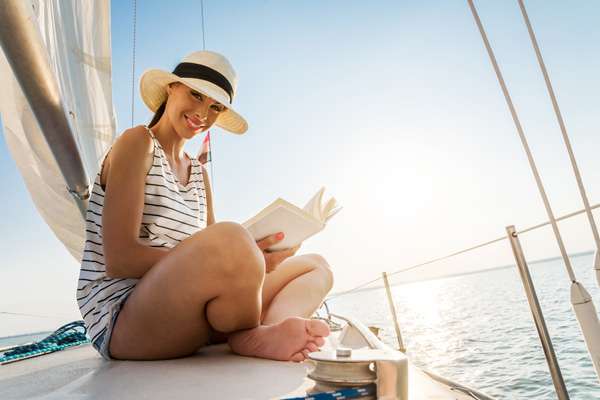 PORTBOOK & ISLAND GUIDE MALLORCA • IBIZA • FORMENTERA • MENORCA
Three hundred ports and bays, described in detail and captured in breathtaking photographs: The Portbook by editor and author Martin Muth is an enrichment for every skipper and all fans of the Balearic Islands. The book is packed with interesting facts and information about all the important marinas, the most beautiful excursion destinations and more than five hundred recommendations for planning a dream holiday.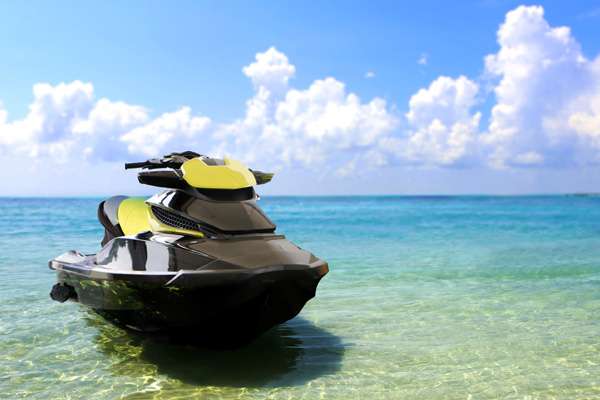 JET SKI
Pure pleasure at sea. The modern, powerful Sea-Doo jet skis are ready and waiting for you. The technically mature power packs, which score with lots of speed, good water position and manoeuvrability, are available in three versions, from the Spark, the light and lively one with 90 hp, to the 260 hp fast heavyweight. Excitement, action and thrills await you as you experience a breathtaking day.
Don't have a suitable driving licence yet? Jetxperience in Port Adriano will be happy to inform you about the possibility of obtaining the necessary qualification in just one day.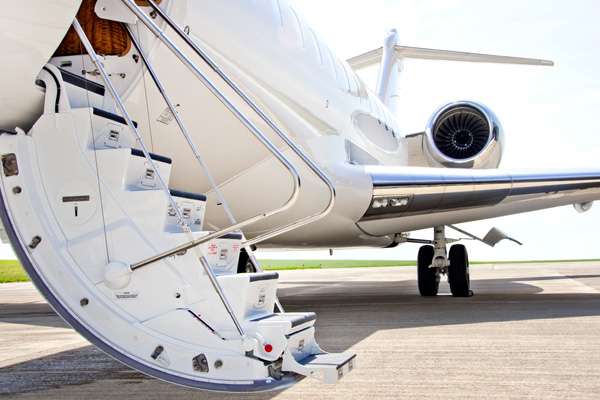 PROAIR CHARTER
Just in time. Reliable. Pleasant. Whether luxury jet, business jet, turboprop or helicopter – Proair will find the right flight option for you. No stress, no compromises. Just leave the chaos at airports behind you. Drive to the airport of your choice and park next to your jet, where your pilot and crew will already be waiting for you. In less than 10 minutes, you'll be in the air and flying directly to your destination. Take off and land wherever you want.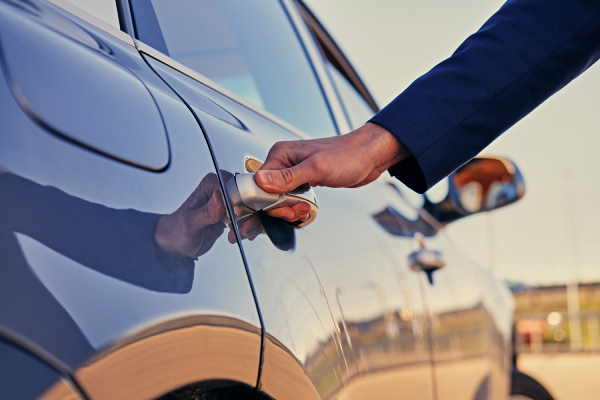 LIMOUSINE SERVICE
We are pleased to recommend a limousine service that will organise the right vehicle for you. Together with your travel group, you will arrive comfortably at your starting port. Thanks to the limousine service, your exclusive time-out begins as soon as you arrive at the airport.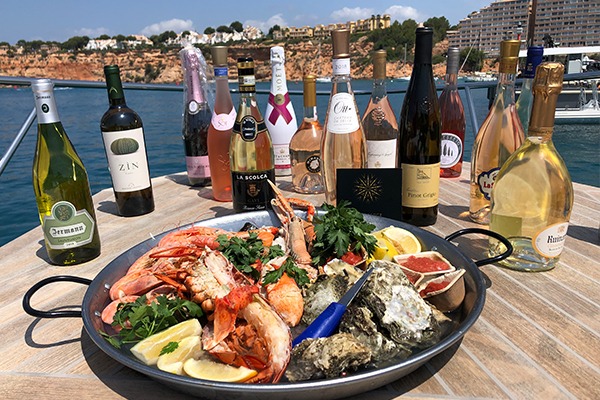 CATERING
We will be happy to organise catering for you on board your yacht. Our partner Luxusedge offers delicacies ranging from typical Spanish tapas and paella to fresh seafood and sushi, as well as picnics such as fancy salads and sandwiches. Our partner A&A Yacht Suppliers is renowned for oriental salads, grill-fresh meat specialities and artistically staged canapés. Your order will be delivered right at the start of your charter so you can enjoy your day on board to the fullest. Contact us and we will be pleased to coordinate your order.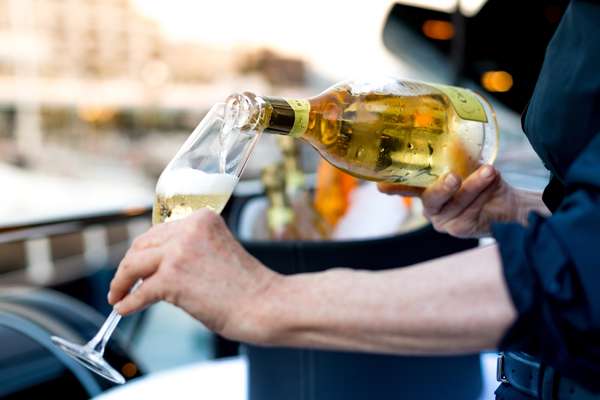 DRINKS
Enjoying chilled drinks on board your charter yacht is the essence of a great day at sea. Our partner World of Wine will make sure you are stocked with your favourite drinks, from champagne and fine wines to your favourite soft drinks and more. Contact us and we will coordinate your order so that your beverages are waiting for you on board your yacht before you take off.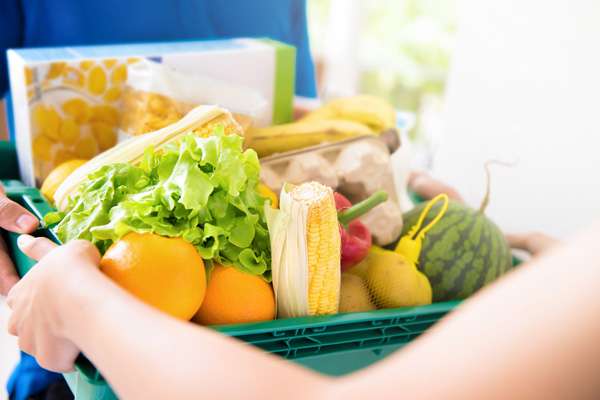 DELIVERY SERVICE
Whether bread, butter, jam, cheese or a selection of different drinks, we will be happy to organise your purchase in cooperation with our partner Foodcruiser. Your order will be delivered directly to the boat and invoiced on site. Please inform us of your order up to three days before the start of the charter. Please fill out the form or contact us.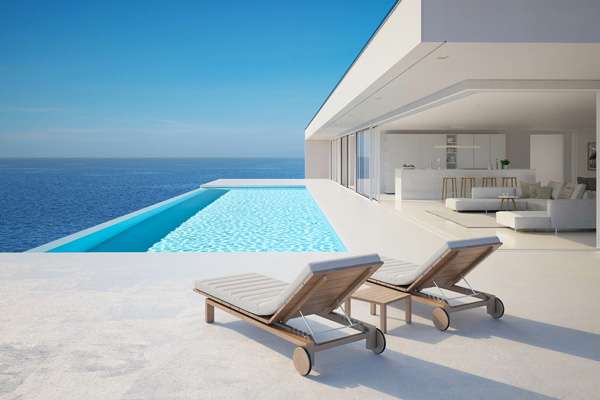 EXCLUSIVE HOLIDAY HOMES & HOTELS ON THE BALEARIC ISLANDS
With Holiday Exclusive as your partner, you will find your perfect holiday home with the luxury and amenities you desire to enjoy a wonderful holiday in the Balearic Islands. Holiday Exclusive mediates luxurious villas, dreamlike fincas as well as handpicked hotels agroturismos and finca hotels on the Balearic Islands. No matter whether modern with sea view or authentic in the island's interior under lemon trees and orange groves.