Port Adriano
5. October 2021
2022-08-29 9:06
Port Adriano
Discover one of the most exclusive and modern marinas in the Mediterranean. Designed by famous architect Philippe Starck, Port Adriano impresses with its luxurious ambience. Framed by the massive outer piers, the design marina unfolds with its exclusive restaurants and shops.
SHOPPING
Shop for the latest fashions and high-end accessories: In the shopping arcade in Port Adriano you will find luxury boutiques with international brands, water sports supplies and a gallery with paintings by prestigious artists.
EVENTS
Exciting events provide entertainment in Port Adriano all year round. Experience the Best of Yachting boat show or marvel at classic cars and motorbikes during the Mallorca Classic Week.
SIGHTSEEING AND ACTIVITIES
Diving, stand-up-paddleboarding and snorkeling: Experience various water sports in the Mar Balear dive center located right in the harbor. The close-by beach is ideally suited for relaxing sunbaths. Port Adriano is situated in the municipality of Calvià which is famous for its golf parks and its diverse outdoor activities. Nearby lies the picturesque beach of Portals Vells with its crystal clear waters. The capital of Mallorca, Palma, offers lots of leisure facilities and is easy to reach.
RESTAURANTS AND BARS
The wide culinary selection in Port Adriano satisfies every palate.
Our recommendations are: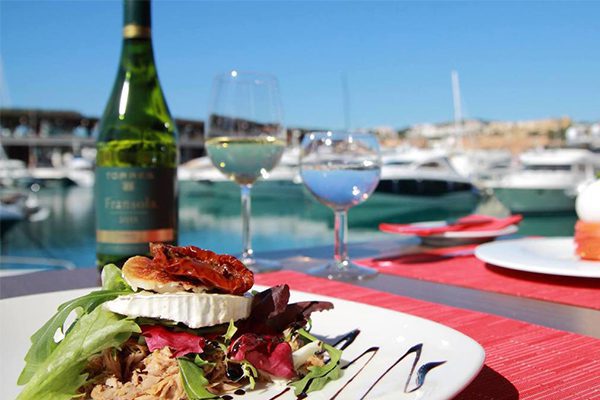 VINO DEL MAR
Chef Margot Montiel Orpeza delights guests at the Vino del Mar with her own upscale creations. Enjoy the best of Italian cuisine. On-board service is available upon request.
HARBOUR GRILL
The Harbour Grill interprets American BBQ in an exclusive way. The fine roasted aromas of the selected meat and fish specialities, together with the on-the-spot cooking, create a special taste experience. Rounded off with aromatic side dishes and a sparkling drink, your BBQ in Port Adriano becomes a special experience. The Harbour Grill is located directly on the attractive pier of the designer harbour.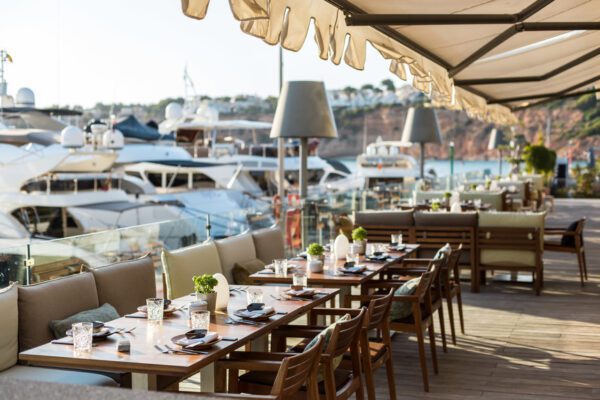 COAST BY EAST – SEAFOOD BAR & GRILL
Freshly caught fish, sushi and Asian low-carb delicacies are served at coast by east – Seafood, Bar & Gril in a dream location on the outer pier. In summer, you can enjoy snacks and selected champagne in the in-house pool area.
+34 971 57 67 57
www.coast-mallorca.es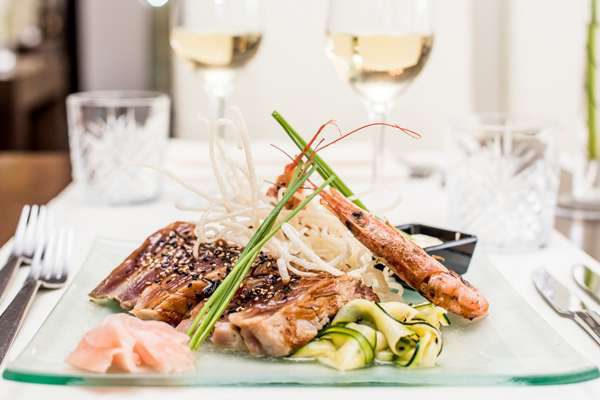 BLUE NEST
As a successful start to the day, for dinner or simply for a refreshing drink: Blue Nest welcomes you with a special feel-good atmosphere. The cult restaurant in Port Adriano knows how to artistically stage fresh and local food. Mediterranean cuisine is interpreted in a modern way and thus delights the international audience. Blue Nest is one of the places-to-be on your Mallorca cruise.
HARBOUR INFORMATION
Port Adriano
El Toro, 07180 Calvià
info@portadriano.com
www.portadriano.com
Coordinates: 39°29,42'N 002°28,52'E
VHF channel: 09/16
VHF call: Port Adriano
Phone numbers: 971 232 494, 678 788 072
IMPORTANT INFORMATION
488 berths from 6 metres size
87 berths for yachts and superyachts up to 80 metres
Guaranteed water depth in the new part of the harbour: 6.5 metres
In-house shipyard
Refuelling of the yachts directly at the jetty
Free Wifi in the harbour area
Winter storage