Port Calanova
1. September 2022
2023-11-07 17:08
Port Calanova
An infrastructure geared to the needs of yacht holidaymakers and the special spirit make Port Calanova an ideal destination. The marina in the bay of Palma is more tranquil and quiet than the large marinas in Palma itself. An informal gastronomy scene, the fantastic view over the bay and the town of Cala Major inspire an international audience. If you want, you can be in Palma in a few minutes, where adventure awaits you on every street corner. Especially those seeking peace and quiet and families with children rave about the relaxed and comfortable Port Calanova.
SHOPPING
You can get individual outfits in the small boutiques that make the place thrive. For a shopping tour of international fashion houses, it's worth driving to Palma. Whether at the market or in the shops, everyone will find the right style here.
EVENTS
Experience live music in the quaint bars in Port Calanova. If you are looking for glitz, glamour and the big buzz, Palma is the place to be. Numerous clubs offer the finest entertainment until late at night. Regular regattas, exhibitions and festivals delight culture lovers.
SIGHTSEEING AND ACTIVITIES
Anyone who wants to enjoy a panoramic view of the capital will be thrilled by the Castell de Bellver. The 14th century castle is circular in shape – unique in Europe. The historic building is surrounded by a lush forest. From Port Calanova, you can reach the Castell de Bellver in a few minutes by taxi or after a short walk through the alleys of the town. Port Calanova is also the ideal destination for golfers. A variety of courses offer a special attraction. Numerous different golf courses are lined up around the bay of Palma. Every player – from beginner to professional – will have an unforgettable time. In addition, sightseeing in the capital, visiting the beaches and the varied water sports on offer are all worthwhile.
RESTAURANTS AND BARS
End your day with fine delicacies. We recommend: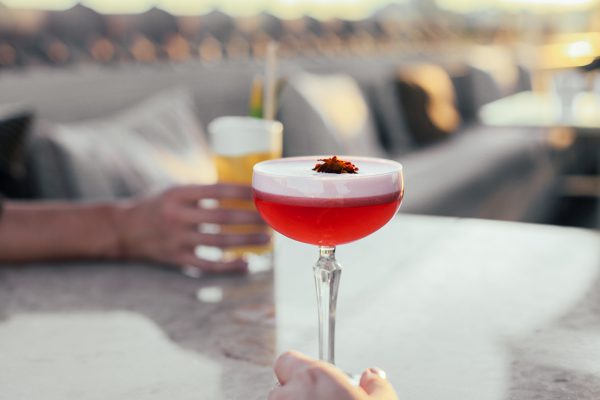 NOVA DEL MAR
Soft beats, the sway of sail masts and a picturesque sunset: your dinner at Nova del Mar will be unique. The restaurant's Mediterranean cuisine is enhanced by Scandinavian flavours.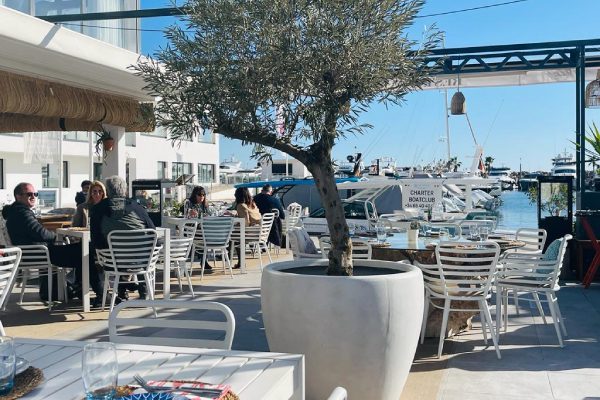 BRUNO
At Bruno, sit on a spacious terrace overlooking the reflecting sea water. We recommend making a reservation so that nothing stands in the way of your culinary journey.
HARBOUR INFORMATION
info@portcalanova.com
www.portcalanova.com
Coordinates: 39°32,9'N 002°36,1'E
VHF channel: 09
Phone number: 971 402 512
IMPORTANT INFORMATION
172 berths
Up to 25 metres in length
Concierge service
Swimming pool
Petrol station
Technical harbour service
24-hour service
WiFi at every berth