Port de Soller
7. October 2021
2022-12-09 18:20
Port de Soller
The unspoilt northwest of Mallorca surprises you with a special pearl, Port de Sóller. The harbour town combines the best of culture, cuisine and nature. Stroll past the famous historic tram through the quaint alleys and feel transported to another time. Whether for shopping, relaxing in pretty cafés or simply enjoying the charm of the harbour town, Port de Sóller will inspire you.
SHOPPING
Instead of luxury boutiques, many romantic art shops with natural jewellery and handmade sculptures and paintings await your visit in Port de Sóller. Treat yourself to a selected little something and support the local trade.
EVENTS
Music, yoga, handicrafts: the events on offer in Port de Sóller are as varied as they are worth experiencing. Nature lovers look forward to varied hiking tours in autumn and spring. Enjoy your holiday time at one of the exciting events in the town area.
SIGHTSEEING AND ACTIVITIES
Once you have found your way to Port de Sóller with your yacht, a ride on the famous tram is not to be missed. Through lush orange and olive groves you will head straight to Sóller, which is home to numerous historical treasures. Guided walks reveal the full splendour.
RESTAURANTS AND BARS
After a walk along the promenade, a culinary moment of indulgence is well deserved. We tell you where it's especially worthwhile to stop for a bite to eat.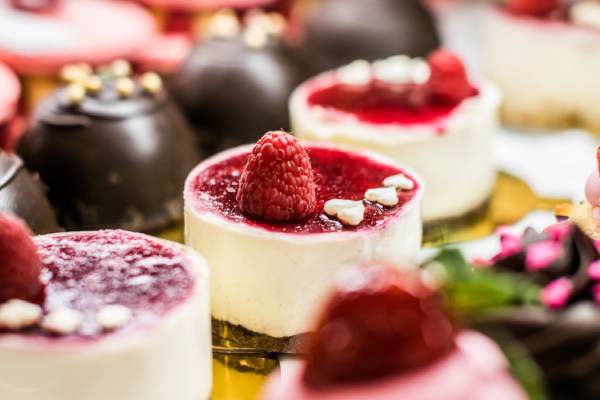 ES CANYIS
At Es Canyis you can enjoy a fantastic view over the harbour basin and experience Mallorcan cuisine directly on the beach. Here, dinner becomes an experience.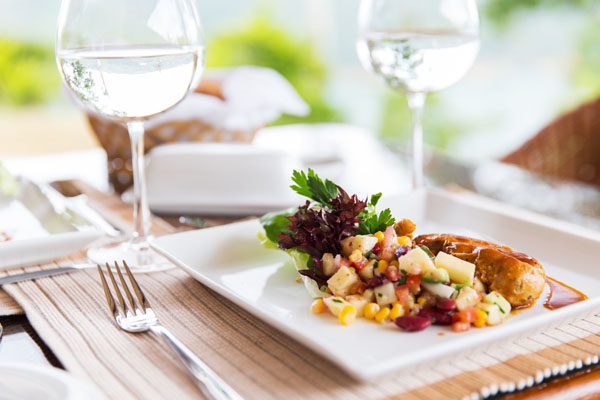 NAUTILUS
The treasures of the sea are served fresh and artfully at Nautilus. The view directly from the cliffs is unique. Mallorca's cuisine can be so authentic and modern at the same time.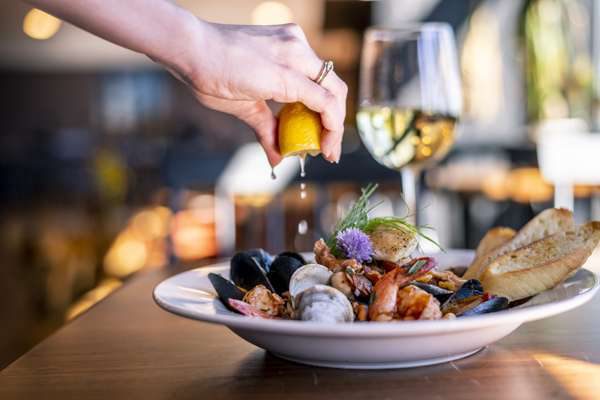 CAP ROIG BRASSERIE
The beauty of the Mediterranean overwhelms you on all levels at Cap Roig Brasserie. Send your senses on an exciting journey and enjoy the benefits of the restaurant consciously. Connected to the famous Jumeirah Hotel in Port de Soller, the Cap Roig Brasserie offers tempting specialities throughout the day. The highlight: the terrace at a lofty height, which spoils you with a dreamlike view. The ideal ambience for modern Mallorcan cuisine awaits you here.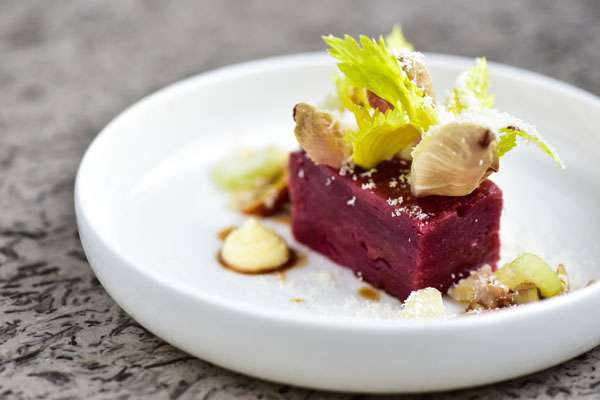 SA BARCA
Sopa de melón fria, jamón ibérico de bellota and lubina a la plancha have your mouth watering? Enjoy your anticipation to an exclusive lunch or dinner in Port de Soller. "SaBarca" – in English "The Boat" – delights on all levels. Local delicacies meet high culinary art. The result is finely tuned dishes with an international flair. The ambience matches the menu. At SaBarca you dine in a cosmopolitan style.