Real Club Nautico
12. October 2021
2021-11-24 17:00
Real Club Nautico
Harbour

Real Club Nautico
The luxurious yacht club in the heart of Palma Bay: The Real Club Náutico is one of the most important marinas in the Balearics and thus a sought-after maritime meeting place. The popular club has maintained its high standards for years. Numerous services, high security measures and a wide-ranging entertainment programme make every stay a real pleasure.
SHOPPING
Small boutiques and impressive department stores: Palma is a true shopper's paradise. From small souvenirs to regional products and luxury goods of all kinds, every wish can be fulfilled in the old town and the Porto Pí Shopping Centre.
EVENTS
Exciting sailing regattas are held regularly at the Real Club Náutico. In spring, the season opens with the PalmaVela and a big party for spectators, and in August, sailing enthusiasts from all over the world celebrate their sport at the Copa del Rey MAPFRE.
SIGHTSEEING AND ACTIVITIES
Theatres, cinemas, bars and discos: leisure options abound in Palma's old town, which is within walking distance. During the day, weekly and hippy markets are a popular activity in the island capital, in the evening you can visit galleries or immerse yourself in the city's colourful nightlife. Our tip: The former fishing village of Portixol has developed into a real trendy district in Palma. Here it's a case of seeing and being seen – on a stroll along the waterfront promenade or over lunch in a charming café.
RESTAURANTS AND BARS
Evenings in Palma are exciting and glamorous. Whether it's exclusive parties in the city's popular nightclubs or elegant dinners in one of the excellent restaurants near the harbour, Palma's special atmosphere captivates everyone.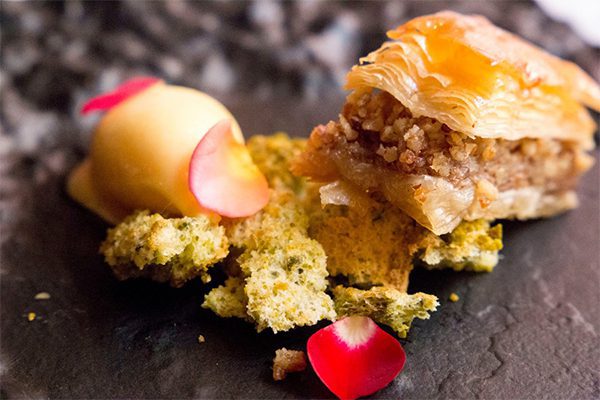 RESTAURANT FORN DE SANT JOAN
The team at Forn de Sant Joan delights its guests with a successful mix of rustic ambience and upscale, international cuisine. The creative and lovingly prepared fusion dishes and the unusual interior design in the dining room make the restaurant a real insider tip.
RESTAURANT MAR DE NUDOS
Palma's culinary scene reaches a new level with the "Mar de Nudos". The multinational cuisine paired with a modern ambience creates a true oasis for gourmets. The gentle sway of the yachts in the marina makes the setting perfect. Homemade sushi specialities are joined by Mediterranean highlights and refreshing drinks on the exquisite menu. The pasta fresh from the cheese wheel is an insider tip among the guests. Taste your way through the nations and enjoy a special evening in Palma.
HARBOUR INFORMATION
Port de Mallorca, Mallorca
Plaza de San Pedro 1, 07012 Palma de Mallorca
Coordinates: 39°34,0N 002°38,0'E
VHF channel: 09/77
VHF call: Capitania real Club Náutico
IMPORTANT PHONE NUMBERS
Capitania: 971-726848
Club Náutico: 971-715100
Club fax: 971-718636
Port police: 971-780400
Doctor: 971-720224
24h pharmacy: 971-402133
FURTHER INFORMATION
946 berths for yachts up to 35 metres in length
24-hour security
Dry dock
Repair service
Travel lift up to 100 tons
Yacht crane up to 12 tons
Petrol station
Water and electricity access up to 20 metres included
Free WiFi